Annexe planning expert
On behalf of our team at NAPC, we are delighted to extend a warm welcome to Richard, our newest member and annexe planning expert. We are thrilled to have Richard join us as Senior Planner, bringing his extensive experience to our Annexe planning team.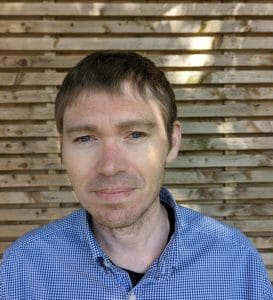 Richard's background
Richard has an impressive background in Planning which makes him an invaluable addition to our team. Richard has worked on a variety of planning applications and projects, on behalf of private and public sector clients. He has worked within private consultancies and Local Authority-related capacities.  Richard's expertise and insights will greatly contribute to our ongoing annexe planning projects and strategic planning initiatives. We are excited to see how his skill set will enhance our team's capabilities and bring fresh perspectives in annexe planning to the table.
A wide range of skills
Richard's experience includes a wide variety of planning projects:
Undertaking initial site assessments
Feasibility studies
Engaging in pre-application consultations
Recommending strategies to secure planning consents
Submitting planning appeals
Progressing planning and certificate of lawfulness applications for granny annexes and garden building planning applications
In addition, Richard's experience extends to working on residential planning applications and commercial planning projects for major developments. Richard has experience advising clients such as national householders, individual private landowners, local authority clients, and registered housing providers. This will undoubtedly bring a new level of expertise to our annexe planning team at NAPC.
Richard's wealth of experience and expertise will undoubtedly inspire and motivate our annexe planning team to strive for excellence.  His educational background and broad range of experience, and analytical and attention to detail enable him to identify multiple solutions to solve often complex planning problems and issues.
Richard will be a great asset to our annexe planning team. His expertise and insights will undoubtedly make a significant impact on our organisation, and we can't wait to see the great things we will accomplish together.
Speak to Richard
If you have an annexe planning project that you would like to discuss with Richard, call us on 01285 283200. Or email him at info@napc.uk.
Get to know Richard by connecting with him on LinkedIn
To read one of Richard's recent blogs related to annexe planning, click below to read his recent post about Curtilage.