What is Multi-Generational living?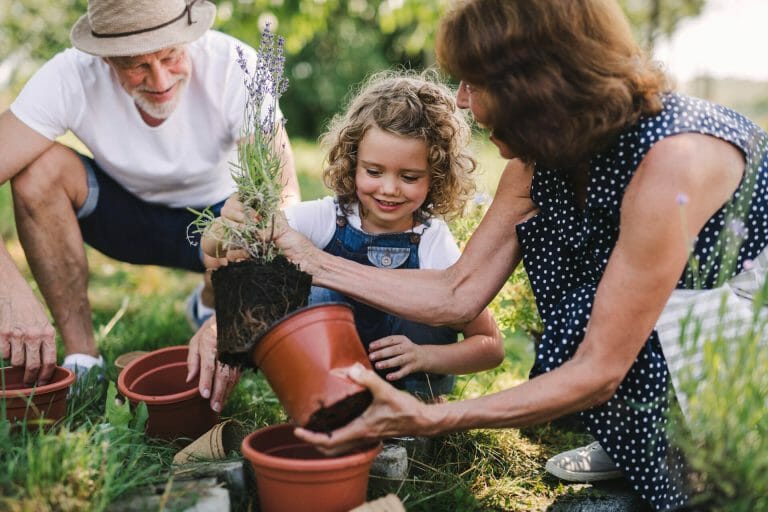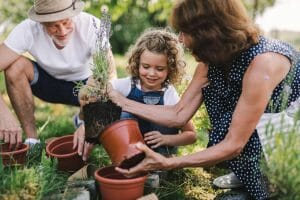 In this blog, we will explore the question "What is multi-generational living" and discover the benefits it brings the families living this way. Recent estimates show that there are now roughly 1.8 million multi-generational households in the UK and its unsurprising with its benefits such as combating loneliness, reducing the cost of care, and effectively childcare under the same roof. Furthermore, Covid 19 heightened our sense of family and the need to be near our loved ones.
How can we implement it in our own lives?
A recent study carried out by Legal & General called "Under One Roof" lifts the lid on the experiences of more than 1,000 families living in multi-generational households in the UK.  The results outline how multigenerational living is perceived – and experienced – by those living this way.
Read the Study, linked below to find out:
Are men or women more likely to have their relatives live with them?

What are the financial incentives and impacts?

How Covid-19 has changed the way we live
Legal & General has shown more than half believed this structure of life would become more common in the years ahead, and a third thought these living arrangements would surpass the basic family household in the future.
It was intriguing to see the results taken from this research and the perceived benefits of multi-generational living against reality.
The Advantages of Multi-Generational Living
The Pros within this survey included help with childcare, contribution to the bills, shared financial responsibility, and help with household tasks plus positives that would assist with the family dynamic such as better family communication, more trust in the family, and a closer family bond.
| | | |
| --- | --- | --- |
| | Perception (Respondents not from multigenerational family homes) |  Reality (Respondents from multigenerational homes) |
| Help with Childcare | 77% | 49% |
| Contribution to bills | 71% | 55% |
| Help with household tasks | 66% | 58% |
| Closer family bond | 64% | 68% |
| Shared financial responsibility | 63% | 39% |
| Intergenerational Knowledge | 55% | 49% |
| Better Family Communication | 52% | 49% |
| More trust in the family | 41% | 43% |
The survey consisted of 1,019 UK residents and from this, those who had lived in a multi-generational home, roughly 8 in 10 described the experience as positive overall. However as shown in the table above, while multi-generational living might be a positive experience overall, those of us from the outside seem to overestimate the pros.
Taking this into consideration, naturally, we have immediate thoughts regarding the cons of multi-generational living. Will I have my own space? Will boundaries be crossed? Using the same format of perception vs reality, these were actually less common than imagined.
The Cons
| | | |
| --- | --- | --- |
| | Perception | Reality |
| Lack of personal time | 72% | 54% |
| Limited Physical Privacy | 71% | 44% |
| Lack of boundaries | 67% | 39% |
| Less emotional privacy | 64% | 47% |
Multi-Generational Living in Summary
In conclusion, inevitable downfalls can occur whilst adapting to the multi-generational life, however, we are shown that we think the worst, and that's not always the case.
Households are continually expanding and evolving and there is no 'one size fits all' in the approach to homes today.
A granny annexe is a relatively easy solution that provides multi-generational living and we have seen a rise in this type of development over the last few years. It allows for families to live together but to also maintain some independence and space which is very much needed.
If you are thinking about building a Granny Annexe with the intention that it will one day be used to help facilitate your family becoming a multi-generational family, please get in contact with NAPC who can ensure that the standards are met for your annexe application.
Further reading
We have several other blogs in the Blog section of our website that will be of interest if you are just beginning to learn about annexes.  Here are a few that will help should you be planning an annexe in the short to medium term. If you are thinking of buying a home with the intention of building an annexe, this blog will come in useful: Buying a home with an annexe in mind
We have lots of our recent planning projects featured in the Projects section of our website, which can be found here.
We hope you find our website to be a useful directory of information. Please get in touch if you would like further advice or information or to discuss your forthcoming project using the Contact Us form below.