A unique Mobile Home Design in Teddington
Find out how a unique mobile design in Teddington came to life!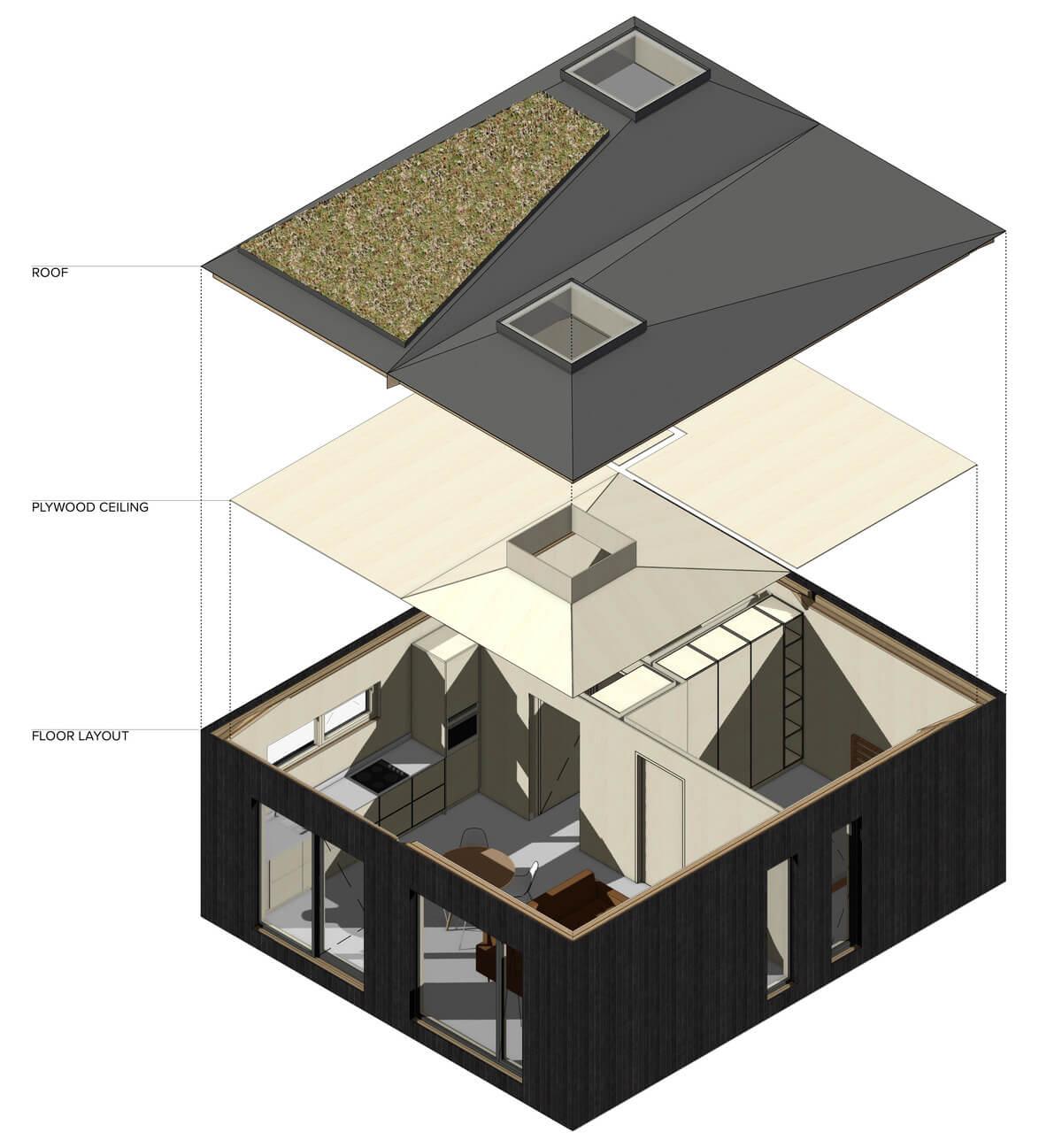 Our clients were eager to embrace a more flexible lifestyle. One where they could live as a multi-generational family, and provide the required care for their elderly Mother. Whilst still retaining their independence. Despite many planning restrictions, our planners overcame every hurdle to help the client realise their dream of flexible, multi-generational living, in a truly unique mobile home design.
After an initial feasibility study looking at the site constraints and local planning policy, we recommended that gaining a Certificate of Lawfulness for the siting of a mobile home would be the best strategy.
Site limitations to overcome to enable the unique Mobile Home Design to be built
The main dwelling was recognised as a building of townscape merit, and there were several tree preservation orders (TPO) on the site.  In addition, part of the rear garden was protected by a local policy which sought to protect and enhance open land within Teddington.
For the client's own piece of mind, we recommended that they had an arboricultural impact assessment carried out.  This would determine the best place to site the mobile home so that it did not negatively impact any surrounding trees.
Our client's Architect collaborated with a structural engineer and ourselves, to create a unique mobile home design. It needed to be innovative but that also meets the definition of a mobile home. The submission included our planning statement and structural calculations that demonstrated the mobile home could be safely lifted from the site as one piece. This retains the mobile home's integrity and structure and satisfies the requirements for approval under the Caravan Act.
The unique mobile home design included truncated pyramid roof windows that keep its overall and internal height to a minimum. This would also ensure there was no impact on surrounding trees. The overall design using burnt larch or cedar cladding compliments its garden location. We cannot wait to see this in situ!
Need some advice?
Living in an area with stringent planning policies or landscape designations should not hinder you from building a granny annexe in your garden. The Caravan Act presents an excellent solution to this problem. For expert advice on how to proceed with your project, get in touch with us using our details below.
Further reading
To view other NAPC Planning applications in restricted areas, browse our selection of blogs and projects below.
You will find these on our Blog and Projects pages.
Planning Permission: mobile home in the New Forest National Park